Community-Based Participatory Research & Learning Cities
Il 18 novembre 2020, dalle 13:00 alle 14:30, si terrà un webinar su Community-Based Participatory Research and Learning Cities, organizzato dall'UIL – Istituto UNESCO per l'apprendimento permanente e dall'Osservatorio PASCAL.
Il Laboratorio FOIST è stato invitato a presentare la propria esperienza nel quartiere di Santa Maria di Pisa, a Sassari. Il webinar fa parte di una serie di incontri sul tema Learning Cities' COVID-19 recovery: from research to practice, promosso dalla Rete UNESCO delle Learning Cities.
Il webinar si terrà sulla piattaforma Zoom Meeting. Per registrarsi e partecipare, usare questo link.
Il webinar sarà in inglese. Qui sotto il programma dettagliato dell'incontro.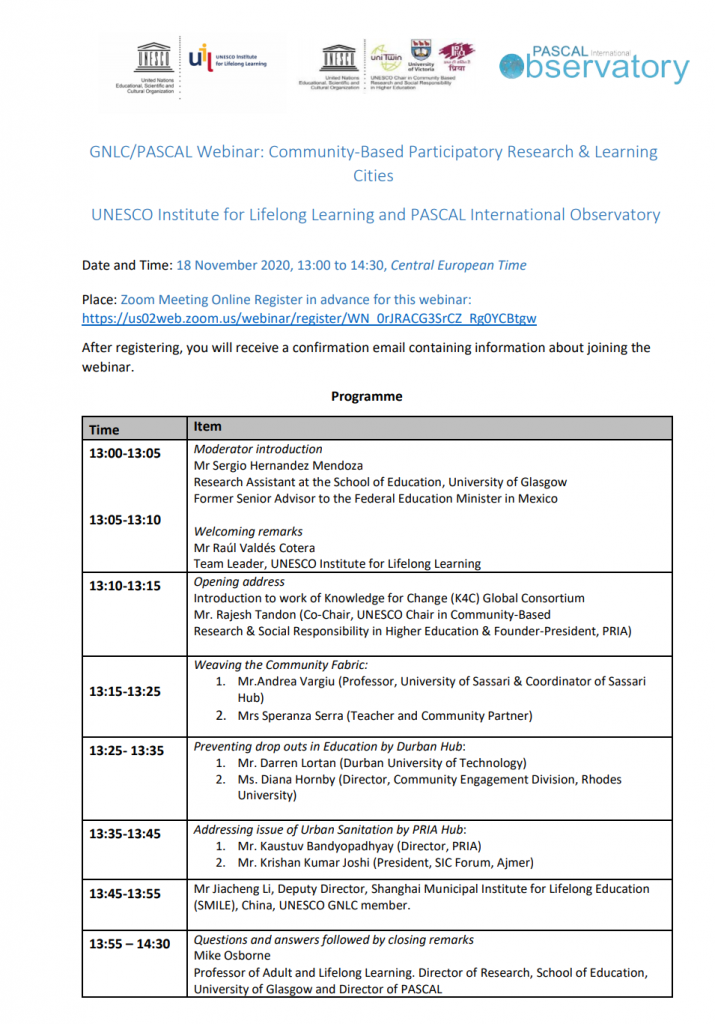 Per scaricare il pdf del programma: agenda_community-based_participatory_research_learning_cities_18nov2020
Il video del webinar